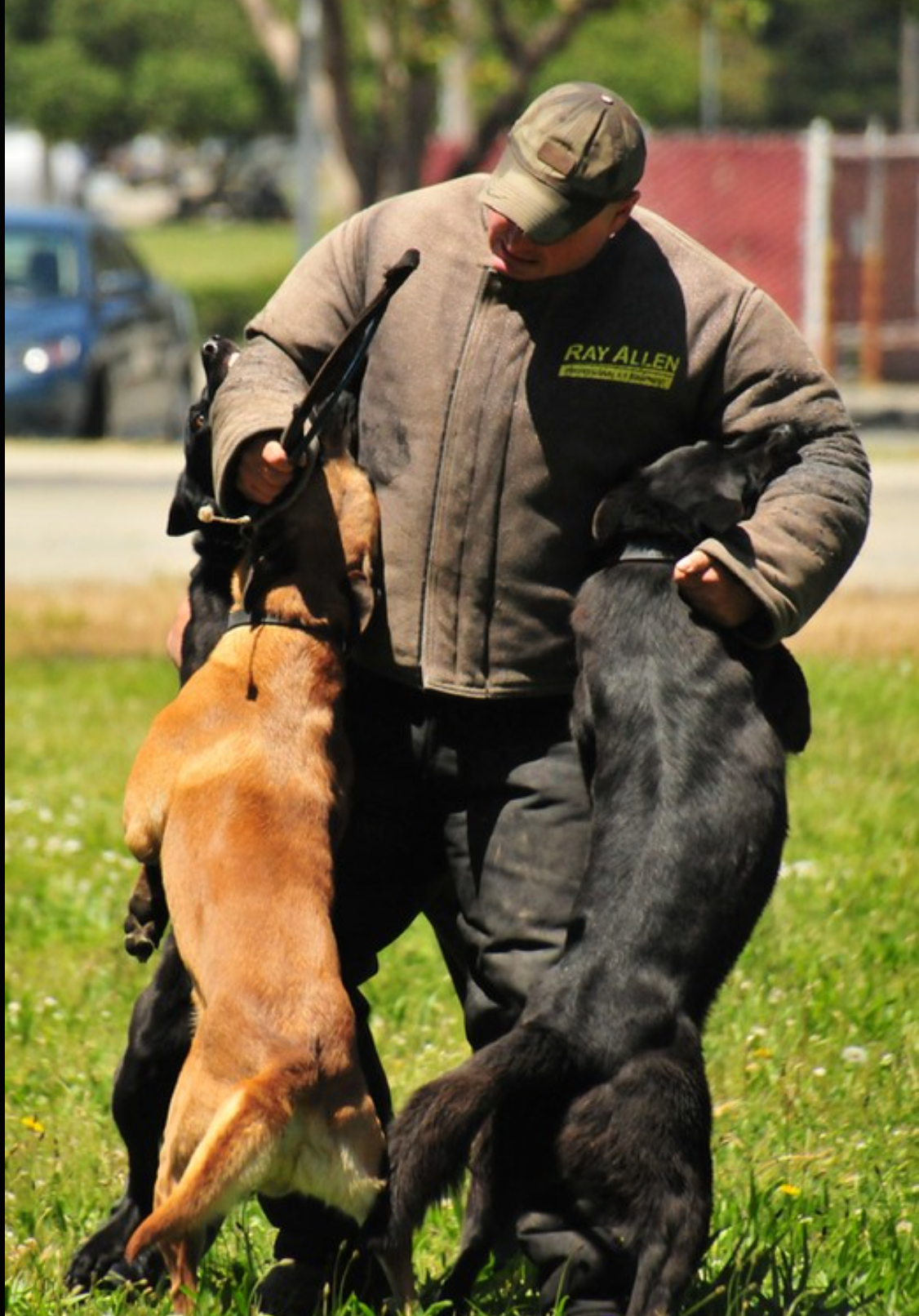 -WEEKLY
-BI-WEEKLY
-MONTHLY MAINTENANCE TRAINING
-INITIAL ACADEMIES
-PROBLEM SOLVING CONSULTS.
WE DO NOT TRY TO STEAL CONTRACTS OR PROBLEM SOLVE FOR/FROM VENDORS WE RESPECT IN THE INDUSTRY. PLEASE CONTACT US FOR A QUOTE, BUT IF IT CONFLICTS WITH VENDORS WE HAVE A GOOD WORKING RELATIONSHIP WITH, WE RESERVE THE RIGHT TO PASS.
TRAINING EXPERTISE OFFERED:
DUAL PURPOSE,
PATROL,
NARCOTIC DETECTION,

BOMB DETECTION
GAME DETECTION,
TRACKING,
PROBLEM SOLVING

We focus on creating realistic situations in every aspect of our
K-9/handler training, such that your Department's K-9 handler team will be highly dependable, capable, and effective.
Your team, through the initial academy or during maintenance training sessions will have experience in strict exersices including those involving a variety of flooring, heights, open ladders, crawl spaces, difficult terrains, tight spaces, those in close proximity to other K-9s and livestock, in public places, near children, around gunfire, in water, in spotless rooms vs horrendously messy/crowded rooms, using lockers, luggage, scratch boxes, sealed containers, around food distractions, and in rural and urban environments.
We aim to prepare both K-9 and handler with the training and skills to overcome the challenges they will encounter on the streets.
​
Training can be scheduled to meet all your Department's needs. Our fully insured programs can assist you in implementing a new K-9 division in your city
with a four-week/40 hour a week P.O.S.T. Certification course,
to an addition of a new K-9/handler team to your existing K-9 program,
to a weekly, bi-weekly, or monthly maintenance class for your K-9 and handler.