CJ's Police K-9s is a company, located in Northern California, built around selecting and training some of the finest, toughest, hard working K-9s currently working the streets. With over 20 years of experience, knowledge, an unsurpassed training regiment, and unbeatable guarantee, we are recognized as one of the best law enforcement K-9 suppliers/trainers
in the world. Our dogs are known for their intellect, skill, speed,
confidence, persistence, loyalty, and all out drive to assist their handlers. As a result, we have supplied over 70 Law Enforcement agencies
with superb K-9s throughout the US.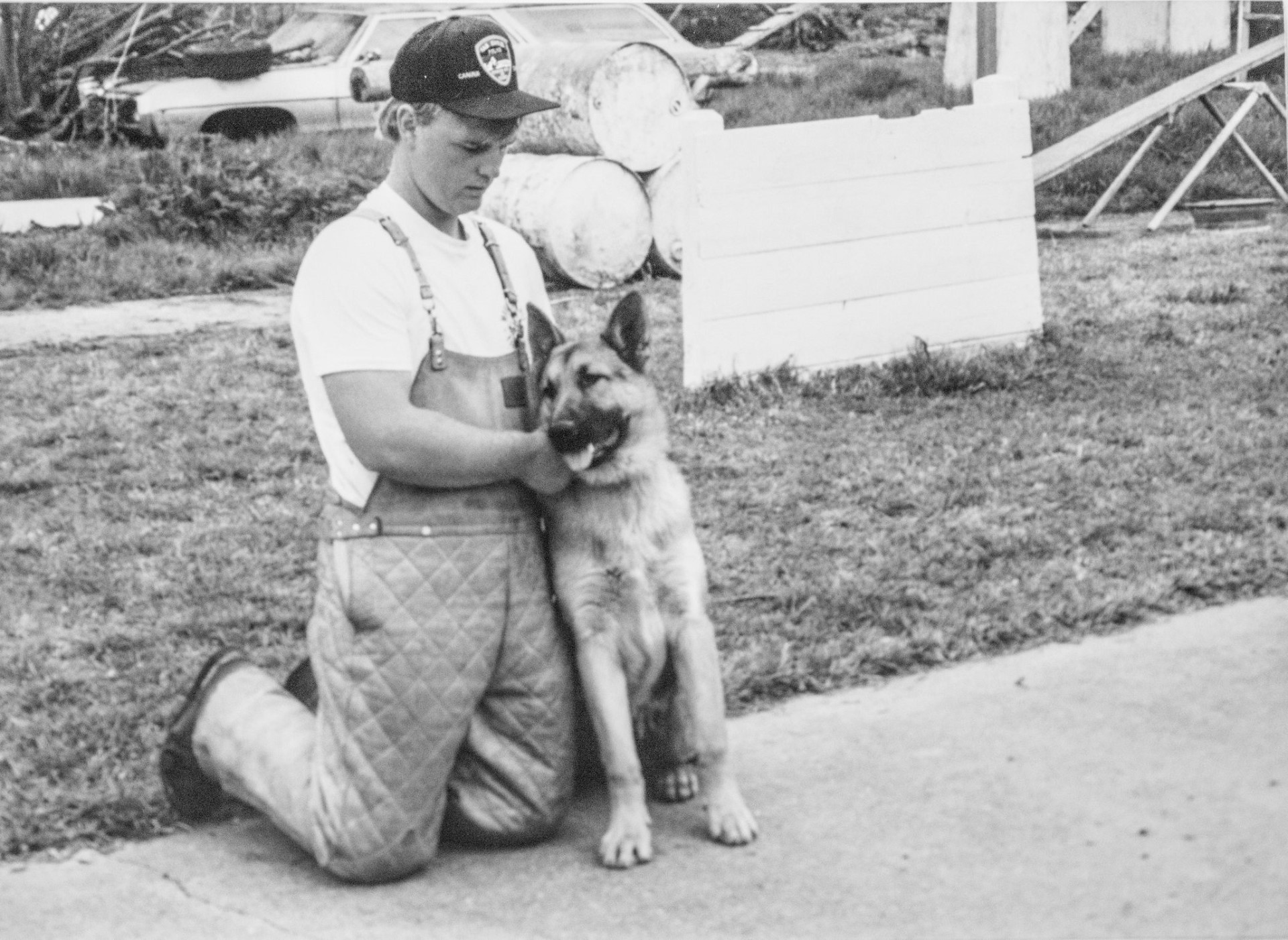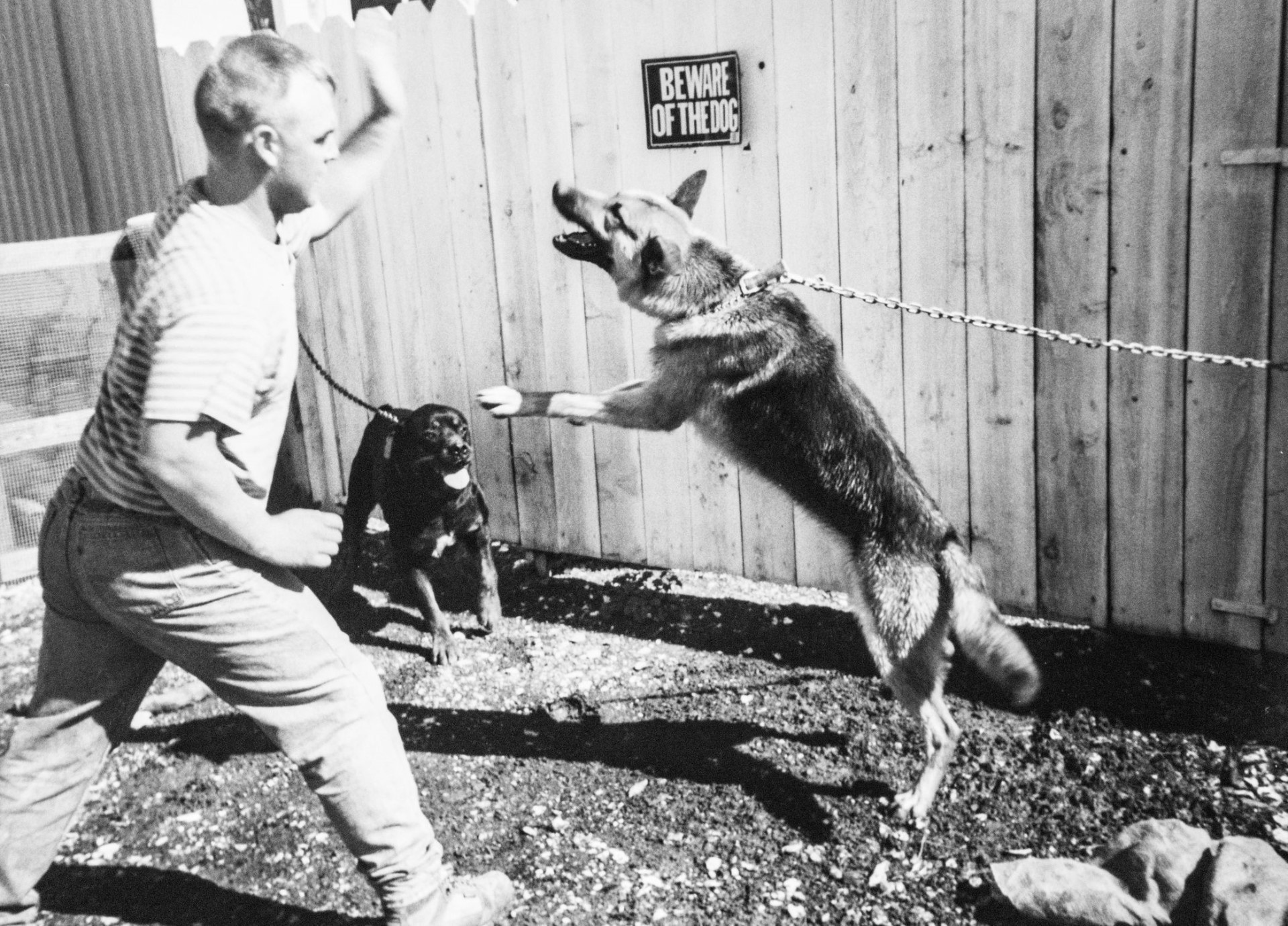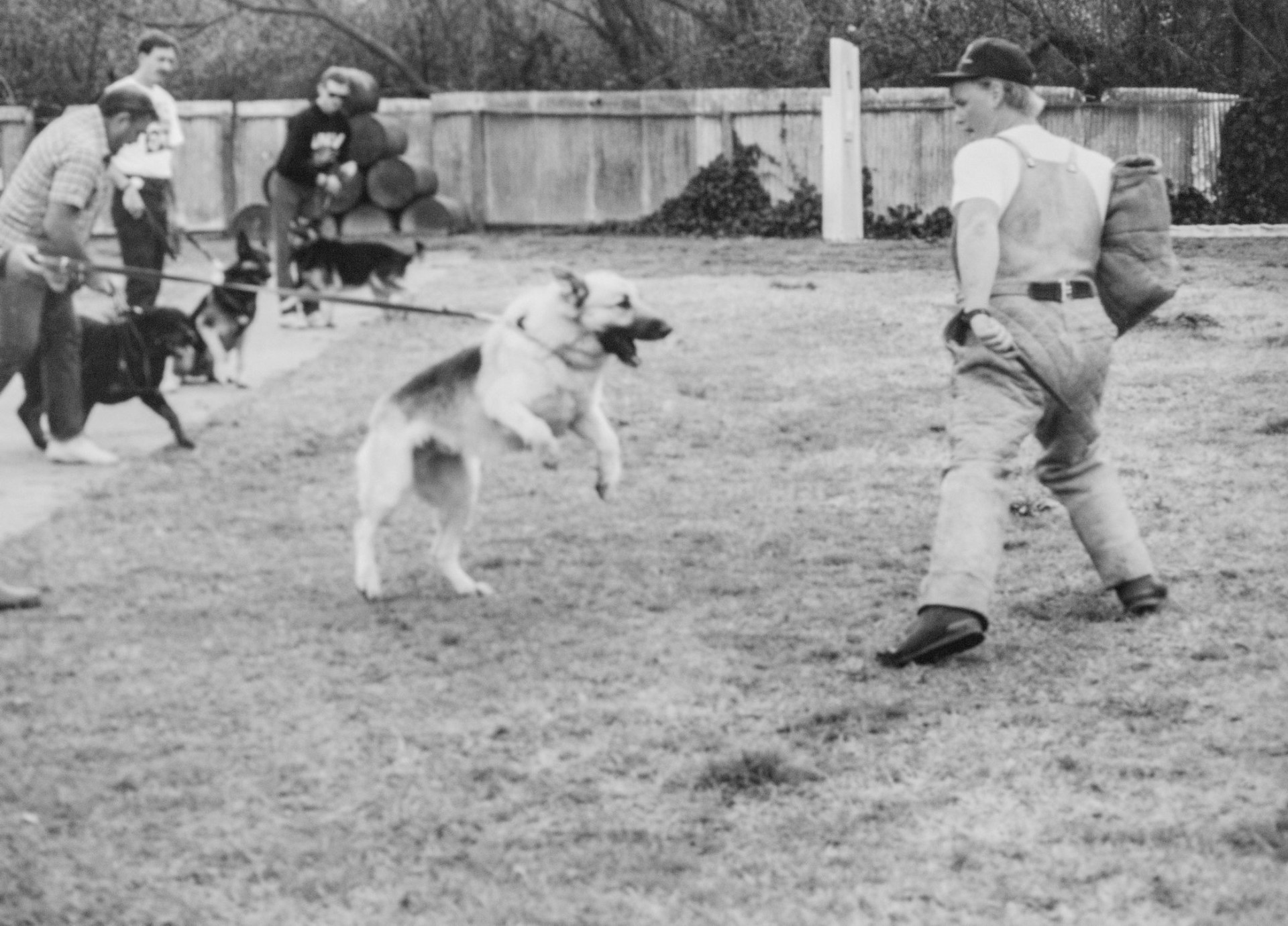 Chip attended his first dog training class in 1991 in Sebastopol California. Upon seeing the agitator, James Patrick, in the suit, it was within hours he was asking for a turn. Over the course of the next 7 years, Chip would apprentice at the same training facility under the guidance and friendship of Patrick. Their collaboration worked to make both Chip and Jim better trainers and well respected K9 trainers in the dog world.
Chip later enrolled and completed his Master trainers course in Ohio.
After years of working for Patrick, Chip eventually went into business for himself, making his first law enforcement K9 sale to Mendocino County, a contract he still maintains today. Over the course of the next 25+ years Chip would supply top notch K9s to over 70 Law enforcement agencies, be asked to testify on behalf of K9s in court cases, supply and train top security dogs for our Department of Defense, asked to serve as a consultant to our Special team forces in the military, and become known world wide for his ability to read dogs and problem solve.
He would cultivate friendships with vendors worldwide, gain the friendship and mutual respect with what he would describe as only a handful of great trainers in the world, and prove to set the bar of what a trainers are capable of.
Chip resides in Novato with his family. Outside of his success in the "dog world", Chip's proudest accomplishment is being the proud father of 2 Marines, and a cowgirl. Every dog that has come thru CJS POLICE K9S has been handled by Chip's kids at one point or another. His legacy of innate ability to read and train dogs is being handed down to his children.
California Highway Patrol,
San Francisco PD,
California Dept. of Wildlife,
Department of Defense,
Department of Defense: Special OPs division
Bureau of Land Management,
Mendocino Sheriff's department,
Mendocino Probation Department,
Mendocino Task Force,
Alameda P.D.,
Napa Sheriff Department,
Napa State Hospital,
Napa P.D.,
Mountain View P.D.,
Port of Stockton,
Merced County Sheriffs,
Pleasanton P.D.,
San Diego,
Summit County S.O.,
Tempe Arizona,
Washington State Patrol,
Redman Police Department,
Nevada Douglas Co. Sheriff,
Depts. in Georgia,
Utah,
Montana,
Idaho,
Siskiyou County SO,
Klamath PD,
Saint Helena PD,

Modac County SO,
Tribal Police,
Alameda PD,
Willits PD,
Lane County SO